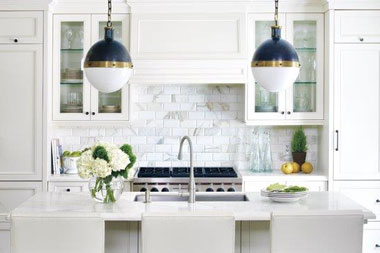 A kitchen is the heart of the home. You want a space that is practical and elegant, yet comfortable enough to enjoy with family and friends.
We combine old world cabinet-making craftsmanship with the latest high-tech precise manufacturing processes to provide you with unique custom and semi-custom kitchens that meet your style and budget. With decades of experience in the industry, we can provide expert design advice that best fits your space, ensuring you get the kitchen you've always desired.
The result is a charming & functional kitchen with a unique look that reflects your personality and style.